John Perceval was a luminary of Australian art.
John Perceval AO b.1923 - d.200
Without question was one of the most remarkable and creative of all Australian artists and produced masterpieces in the fields of drawing and painting.
He experimented with different textures and techniques, often using short broken brushstrokes similar to the experimenting Impressionists and Post Impressionists. His daring use of brilliant colour combined with the strong rhythmic movement of his brushwork lead to a powerful, lively and highly personal imagery.
He is fondly remembered as the last of the "Angry Penguins".
---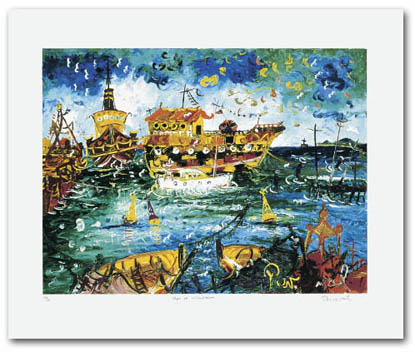 JP002 John Perceval "Ships at Williamstown"
Edition size: 99 + A/P's
Hand Printed Silk Screen
Number of Colours: 40
Stock: Fontenay 300gsm Acid Free Archival Rag Paper
Paper Size: 750mm x 850mm or 29.5 x 33.5 inches
Image Size: 511mm x 674mm or 20 x 26.5 inches
Retail Price: AUD$3,850.00 (inc.GST)
---
---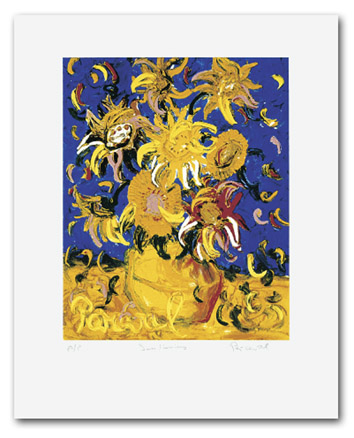 JP001
John Perceval "Sunflowers"
Edition size: 250 + A/P's
Hand Printed Serigraph
Number of Colours: 23
Stock: Arches Expression 250gsm Acid Free Archival Rag Paper
Paper Size: 920mm x 650mm or 36 x 25.5 inches
Image Size: 539mm x 431mm or 21.25 x 17 inches
Retail Price: AUD$1,650.00 (inc.GST)