Valerie
Valerie is an emerging artist that loves to paint and draw pictures
of animals and especially dogs.
Her subtle pen drawings capture the beauty of many different breeds
and their many quirky personalities.
Intricate shading and detail, highlight these beautiful pictures.
Self taught and constantly working, her love of painting and drawing
animals is obvious.
Her work can be found in a myriad of private art collections.
 
She lives as a recluse, and works in the South Island of New Zealand,
with her "pack".

VP001
Boston Terriers
Stock: Elegance Velvet 310 GSM
560mm x 610mm or 22 x 24 inches
Retail Price: AUD$195.00


---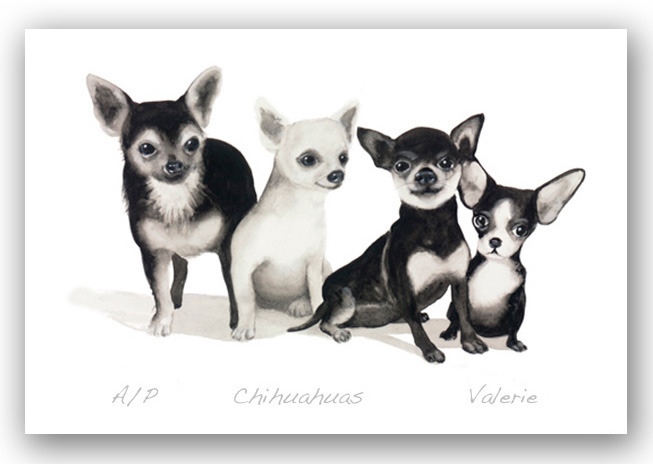 VP002
Chihuahuas
Stock: Elegance Velvet 310 GSM
460mm x 610mm or 18 x 24 inches
Retail Price: AUD$195.00

---
VP003
Bulldogs
Stock: Elegance Velvet 310 GSM
460mm x 610mm or 18 x 24 inches
Retail Price: AUD$195.00

---
VP004
Golden Retievers
Stock: Elegance Velvet 310 GSM
610mm x 610mm or 24 x 24 inches
Retail Price: AUD$195.00

---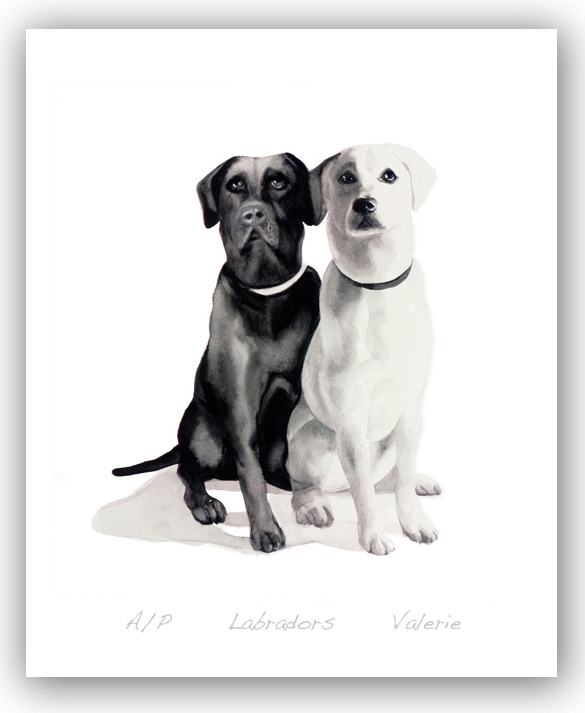 VP005
Labradors
Stock: Elegance Velvet 310 GSM
610mm x 610mm or 24 x 24 inches
Retail Price: AUD$195.00

---
VP006
Fox Terriers
Stock: Elegance Velvet 310 GSM
460mm x 610mm or 18 x 24 inches
Retail Price: AUD$195.00

---